Meeting Diana --- a Bondi based Personal Trainer and Lover of all Things about Fashion
Posted by ELLEN X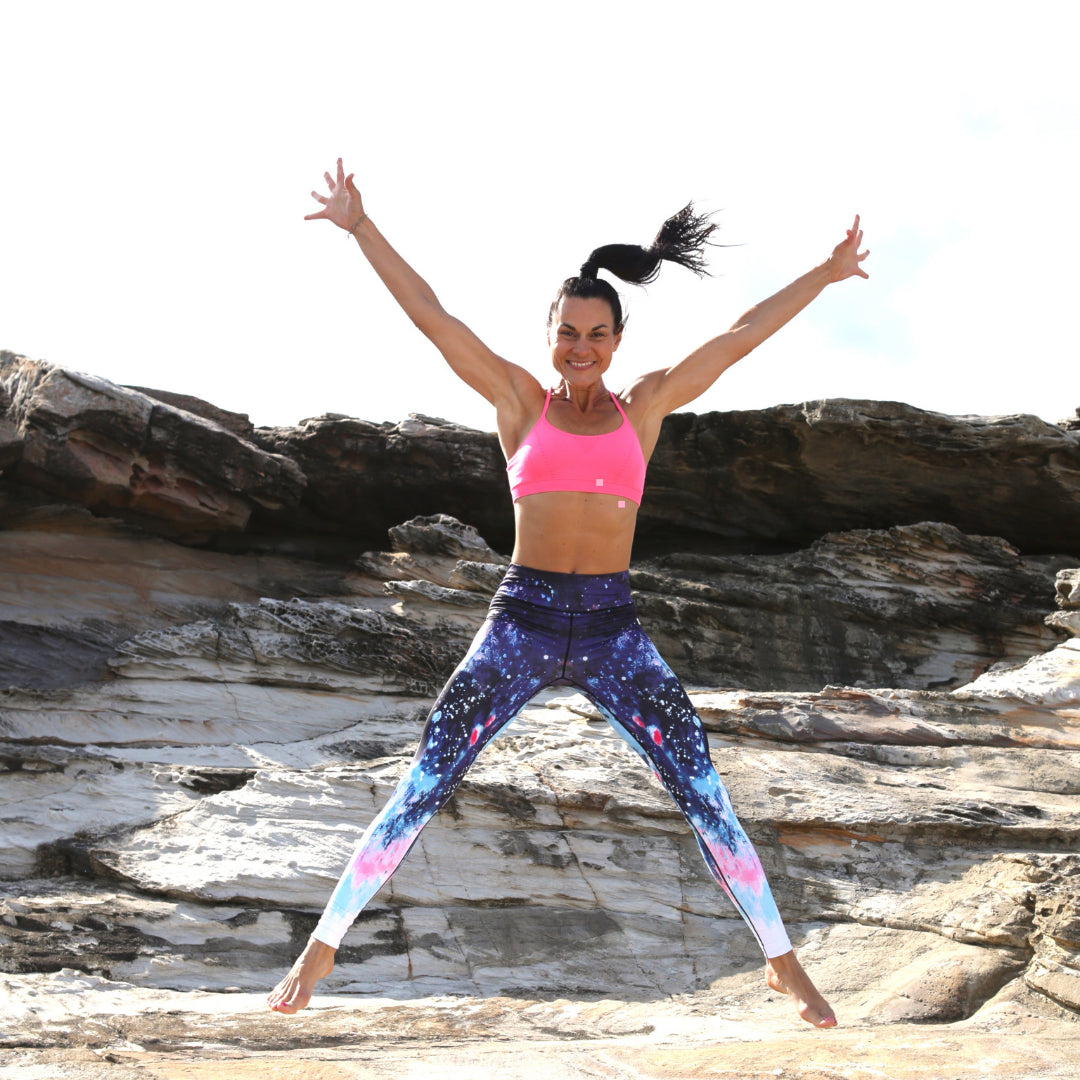 DKMZ : Tell us who you are?
Hello Darlings! Diana here, or many of you may know me as D. I am a Personal and Group Trainer based around the sandy beaches of Bondi in Sydney's eastern suburbs. I instruct a variety of classes from Spin, HIIT H20, Bubfit, Boxercise and Zumba. I am an avid health and fitness advocate with a creative side, where I do freelance styling and visual merchandising for photo shoots and create lookbooks across fashion, food, interior styling and living.
DKMZ: What made you to your fitness journey?
My background in the fitness and well-being industry spans over two decades both in Europe and Australia and has earnt me quite a colourful range of fitness titles.
I joined my first gym when I was 15 because I was inspired by Arnie Schwarzenegger, which seems hilarious to me now and I've been in the industry ever since.
In terms of climbing the fitness career ladder, I started my professional career in Professional Ballroom and Latin dancing. This then led me to Stretch Movement & NIA flow Technique, through to PT and Group Fitness instructing (HIIT H2O, Spin H2O, Boxercise, Zumba, Bubfit) and being the Founding Instructor of Aquabubs, Pramfit, Boxnbubs). To top off the list, I specialised in Shiatsu therapy massage focusing on treating deep scarring, high levels of tension and internal muscular ailments, all of which I continue to do today.
DKMZ: Can you describe a day in your life?
My day starts bright and early at 5am where I make a coffee, grab a banana and head out the door. From then on, the focus is all on personal training with back-to-back clients between 6am to midday everyday except Sunday. After the morning rush, I head to my favourite local coffee place called the Side Room Bondi where Sam and his team always make me feel like a VIP and know my go-to order. In the afternoon you can usually find me writing exercise programs, tailoring diets for clients, doing admin, or the odd afternoon fitness session. After hours, you can often find me at the Upper East Side Bondi, where they offer brilliant Japanese cuisine with a Peruvian twist and some delectable cocktails.
DKMZ: Where can we find you to say hello?
You can find me on IG @dianafitndstyle Collection 2019 Sale 70% Off Title for image